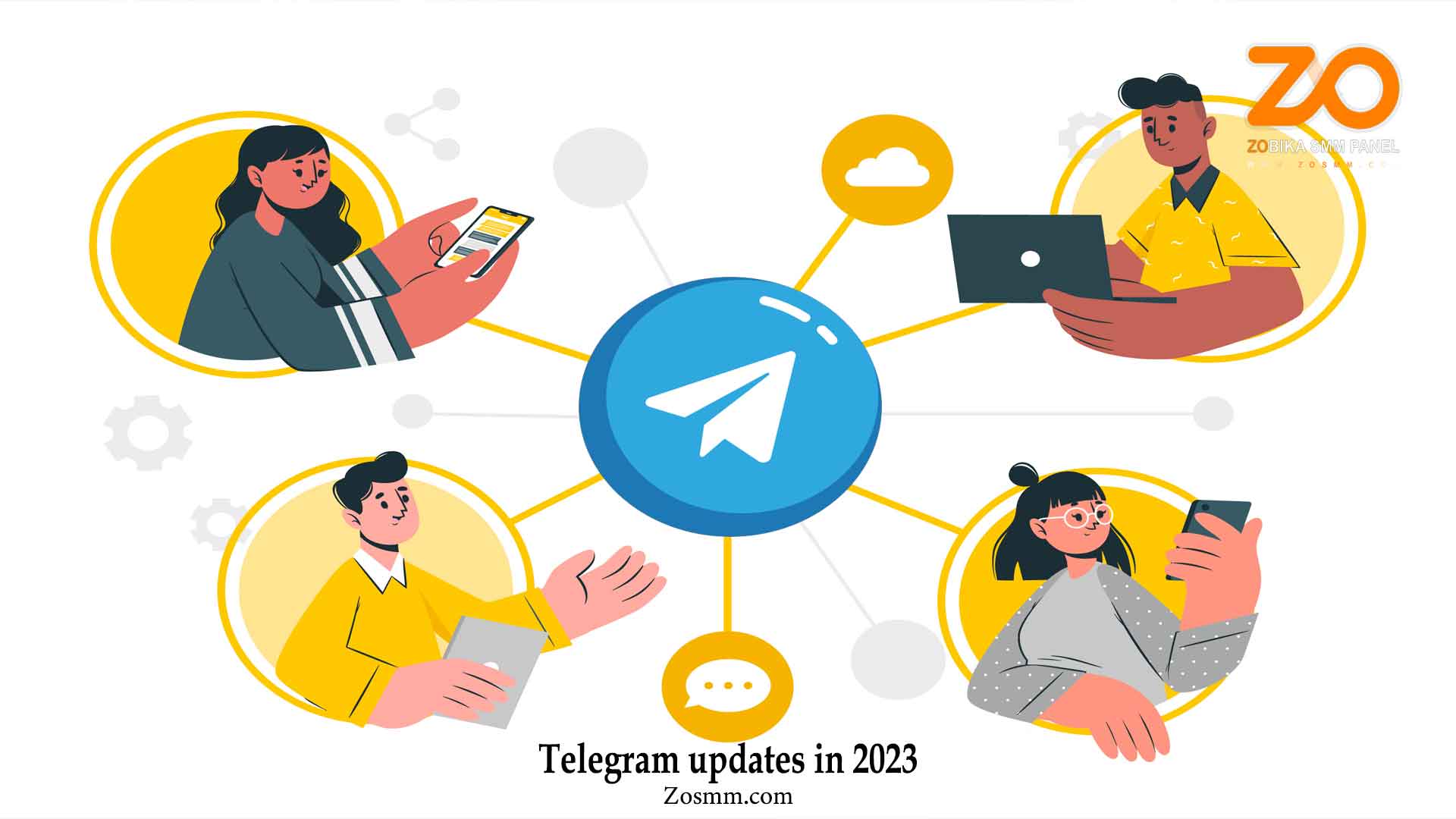 Telegram updates in 2023 for iOS, Android
The first Telegram update of 2023: 10 significant things to be aware of | Stay Pioneer with ZOSMM Blog
Telegram has released the latest update, which includes new features such as Profile Photo Maker, Translating Entire Chats, Emoji Categories, and many more. Telegram is giving a 40% annual discount on premium membership for those who want to pay for the entire year at once.
Here are the top ten features you should be aware of:
1. Profile Picture Maker
Users can now convert any sticker or animated emoji into a profile photo for their accounts, groups, or channels in a matter of seconds. Even if they do not have Telegram Premium, anyone can utilize animated and custom emojis for these images. Users can also choose or recommend profile images for their contacts. It will only take two taps for them to add it to their profile. The capability of suggesting Profile Pictures was initially included in the last update around the New Year.
2. Entire Chats Can Be Translated
By tapping the Translate bar at the top, Premium users can now translate entire chats, groups, and channels in real time. They can hide the bar and choose which languages are translated via the settings menu. Individual messages can be translated by choosing them and hitting the 'Translate' button.
3. Emoji categorization
In the panel and when selecting reactions or statuses, stickers and emojis are now sorted by categories such as thumbs up, heart, and sleepy 'zzz'. Users may zoom in and get a better look at any emoji before sending it. Users of Telegram can transmit over a million distinct stickers and emojis.
4. Network Utilization
With precise pie charts for Wi-Fi and mobile data, users can monitor how much data Telegram has used and alter their auto-download settings to suit their data plan. Last month, Storage Usage received a similar upgrade.
5. Auto-Save Incoming Media
Users may now control when material is automatically stored to the device gallery based on its size, type, and the chat from which it was received. This menu now includes exceptions, allowing users to save only what they wish. There's no need to keep everything on a smartphone with Telegram. At any moment, users can delete media and documents from their phone's storage and re-download them from the Telegram cloud.
6. Granular Media Permissions
Admins can specify whether group members are permitted to send one of nine different types of media, such as images, voice messages, or video messages. They can also turn off text messages to form media-only groups. Communication via voice notes or quizzes is now possible without the need for ongoing administrative oversight.
7. Chat Selection for Bots 🤖
Bot developers can include unique buttons that allow users to pick groups, channels, or people based on predetermined criteria. This can be used to add the bot rapidly to a group where the user is an admin and topics are enabled.
8. New Custom Emoji 😎
Telegram has released ten new packs of personalized emojis created by Telegram artists. This time, they've included hundreds of icons designed just for group and profile shots. Users can also browse and add any of these packs from the newly added trending section at the top of their emoji panel.
9. New Interactive Emoji 🤓
Telegram artists have created new interactive unicorns, monkeys, a pill, a smiley with a kiss, a heart with an arrow, and a monkey closing its ears. Users can transmit any of these in one-on-one conversations, then press to activate a full-screen effect for you and your companion. These emojis can also be used as reactions by anyone.
10. Discount on Annual Premium Subscriptions
By prepaying for a year of premium features, Telegram Premium subscribers can save up to 40% on their subscription. Telegram also allows you to provide premium subscriptions to pals.
Why is Telegram popular among social media?
Telegram is a popular messaging app known for its security, reliability, and features. One of the main benefits of Telegram is its end-to-end encryption which ensures that only the sender and intended recipient can read the message, making it highly secure. It also has a self-destruct timer for messages, which adds an extra layer of privacy to conversations.
Another benefit of Telegram is its large group chat capacity, allowing up to 200,000 members in a single group. This makes it a great platform for communities, businesses, and organizations to communicate with their audience or customers. Telegram also offers features such as polls, quizzes, and channels, which allow users to share information with a large audience in a more engaging way.
Buying Telegram members can be beneficial for businesses and individuals who want to grow their audience or reach a wider market. When you buy Telegram members, you can boost your visibility and credibility on the platform, making it easier for others to discover your content or products. However, it's important to note that buying fake or inactive members can harm your reputation and engagement rate, so it's crucial to choose a reliable provider who offers real and active members for purchase.