Choose the right ZOSMM for
you
Compare all features and choose the best on ZOSMM.com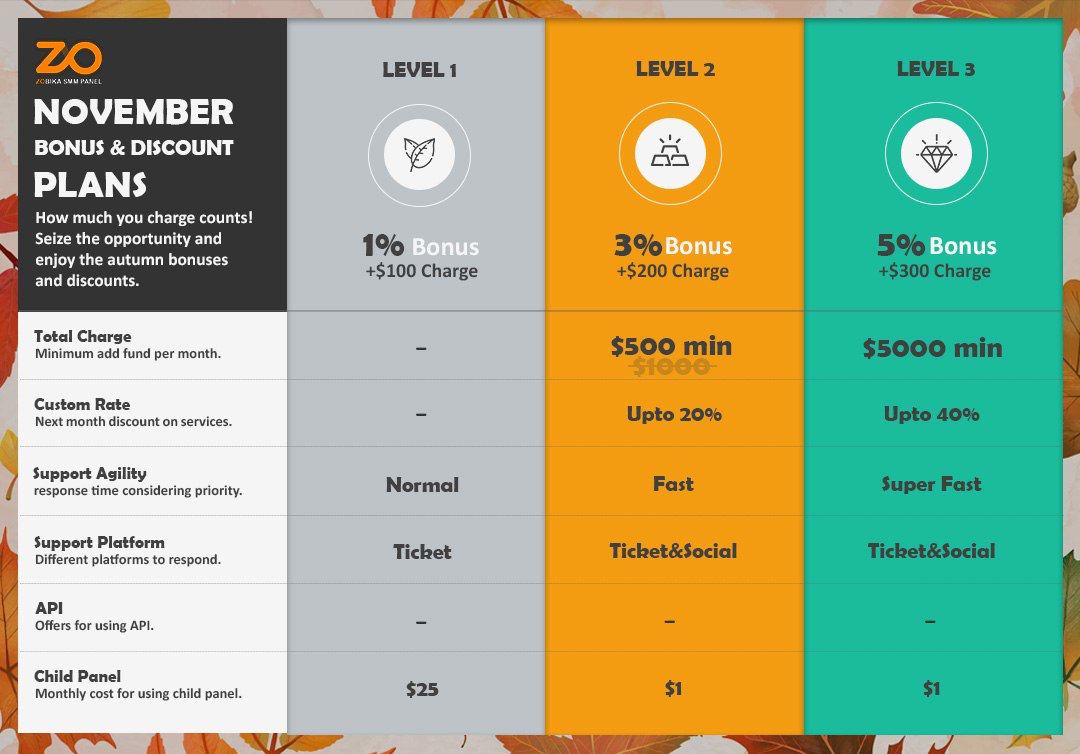 You now get access to the best social networking services available, at the lowest possible cost. We are determined to provide you more options, though.
For those who want to use the SMM panel and pay less, our discount plans are an option.
The ZOSMM discount plans are a fantastic choice for you. Pick the one that best for you. We continue to work on providing you with fresh looks and more features.